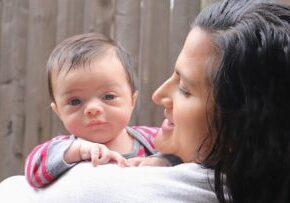 ---
Do you service my area?
Currently we are licensed to provide virtual consultation and treatment to moms in Washington, DC, Maryland, and Virgina.
---
Do I need a referral from my doctor?
Washington, D.C., Maryland and Virginia state laws allow for direct access to occupational therapy services, therefore, a referral from your physician is not required for us to provide services to you. However, if you have any prenatal or postpartum conditions or considerations, a referral with these specific treatment needs will be beneficial. In addition, if you are seeking reimbursement from your insurance company, a referral from a physician is often required. We do ask for consent to contact your physician for any communications regarding your health history or condition.
Do you accept insurance?
Currently we are not participating in any insurance programs or partnerships. This allows us to deliver the highest possible level of care to our clients without restrictions of insurance rules or standards that may limit quality of care. We do provide invoices, or "superbills" that can be submitted to your insurance company for reimbursement assesment.
---
What are your pricing models?
You can view all of our pricing information here. Whether you prefer individual sessions or discounted bundled packages, we can customize a program to fit your specific needs. Please contact us so we can discuss your needs and develop an appropriate program for you!