Our Approach
Postpartum Living, LLC was founded and is run by an occupational therapist. Why OT? OT focuses on the job of living and what is meaningful to a mom.   Our unique clinical background and training set us apart from services you would typically receive from a postpartum physical therapist, doula or other clinical professional. We take an integrative health approach to postpartum recovery. A licensed occupational therapist is able to holistically assess the physical, psychological and emotional challenges that a new mom is experiencing and provide practical techniques, exercises and modifications. As a bonus, Postpartum Living OT's are trained in newborn/infant development and can provide activities and techniques for you to engage with your baby in ways that will foster his or her growth and build your bond from day one!
Postpartum Living aims to make life as a new mom as simple and convenient as possible, including the process of receiving  our services.  To avoid the challenge of leaving the house with a newborn or finding childcare, we provide telehealth/virtual visits to clients in the D.C./Maryland/VA area.
Meet Carolyn Johnson
Founder of Postpartum Living, LLC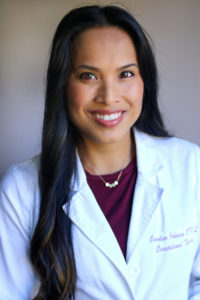 As an Occupational Therapist
Carolyn received her bachelor's and master's degree in occupational therapy from Boston University, with clinical internships in acute care and pediatrics. She is board certified through National Board for Certification in Occupational Therapy (NBCOT) and holds active membership with American Occupational Therapy Association (AOTA). Carolyn has been practicing in the Washington, D.C. area for the past eight years in a variety of settings including acute care hospital and home health. She has treated patients who have been medically critical, chronically ill, post-surgical and postpartum. She has also treated patients in their own home, helping to navigate their environment and routines so they can get back to what is important to them.
Carolyn recognized the need for increased health services and support for new moms and decided to specialize in women's health. She combined her clinical experiences to provide in-home treatment for prenatal and postpartum moms, especially during the acute stage of recovery. She has received specialty training in prenatal wellness and postpartum recovery from the Herman and Wallace Pelvic Rehab Institute, maternal mental health, and newborn/infant development to be able to address all areas of early motherhood.
DC license #: OT010000709
MD license #: 07966
VA license #: 0119005528
As a Mother
After experiencing four pregnancies, c-section deliveries and postpartum recoveries, Carolyn knows the entrance into motherhood is not easy! From breastfeeding, to sleep deprivation, to hormonal changes and more, it's a lot to deal with all at once. She recalls googling almost everything, especially "is ____ normal?". Luckily with her training as an occupational therapist, she was able to cope a little better with these changes and help her body heal and rebuild in the postpartum months.  While speaking with other mom friends about their struggles during those initial 6+ weeks, she felt compelled to fill that gap in clinical services for new mothers. Although it is important to gain medical clearance from your physician to resume activity, she is an advocate for addressing acute pains, anxieties and challenges during that "fourth trimester".
She has also experienced infant loss at 20 weeks pregnant and is able to provide support to mothers of loss through both clinical and personal lens.
When she's not working, you can usually find Carolyn running around with her three little boys, cuddling with her pups and watching addictive TV shows with her husband.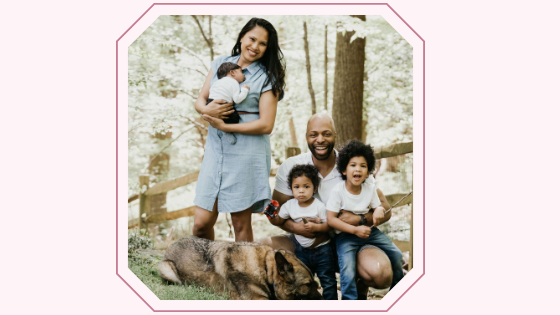 Not sure what services are right for you?
We know it's hard to know where to start when you have so much on your mind and your hands are full. Take a breath. Now read some sample scenarios of other moms-to-be and how Postpartum Living can help them. You might find a story similar to yours!