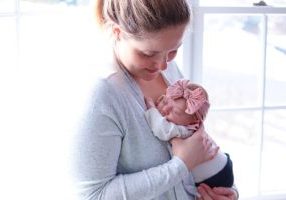 Postpartum Moms:
You're now home with baby, now what? How are you supposed to recover AND take care of your newborn? With Postpartum Living, a licensed occupational therapist helps you to gently ease back into functional movements and exercises, create solutions for any difficulties you are experiencing as a new mom, and even learn developmental tips and techniques for your newborn. The best part? You don't need worry about having to leave the house or arrange childcare to come to a clinic. We will come to you virtually!
During the current Covid-19 pandemic, we provide tele-health appointments to keep you and baby safe, while providing the valuable help that you need right now.
If you live in DC, Maryland and VA we are licensed to provide quality services to you through secure, online appointment.
Pregnant Moms:
Haven't had the baby yet? Guess what? We also have a special program to prepare expecting mothers for delivery and beyond!