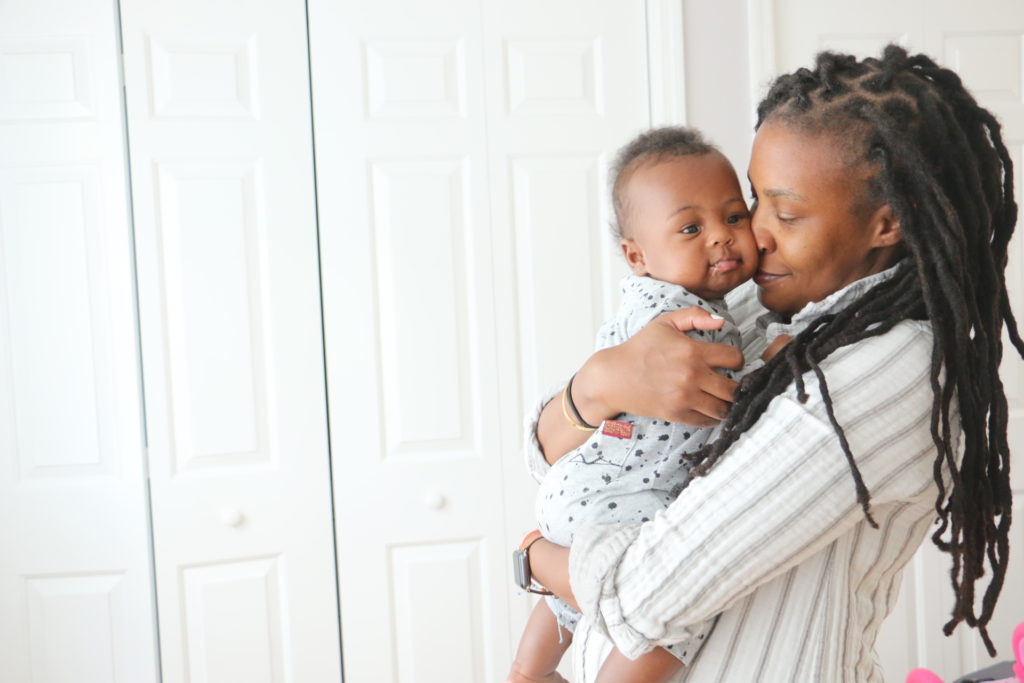 Home Visits: We Come To You!
Some common topics addressed and interventions provided (not limited to):
Pre-natal and postpartum pain (e.g. neck, shoulders, hands, abdomen, pelvis, back, sciatica)
-Conservative pain management techniques, including myofascial release, breathing techniques, stretches/exercises and activity adjustments with adaptive equipment as needed

Sleeping for mom, dad, or baby
-Sleeping positions and techniques
C-section recovery
-When/how to start scar massage, protecting the abdomen
-Scar tissue mobilization and management
Perineal tear or episiotomy recovery
Core weakness (generalized or diastasis recti)
-Gentle core strengthening techniques to allow functional movement during beginning stages of recovery (first six weeks)
-Initiation of fitness routine as appropriate
Incontinence or organ prolapse (vaginal, bladder or bowel)
-Pelvic floor education and progression of pelvic floor therapy
Breastfeeding
-Nipple pain, engorgement/mastitis, positioning, supply
Maternal mental health (anxiety, mood changes, stress, depression)
-Meditation and mindfulness training for stress management, referral to local support groups and services as needed
Marital/Partner relationships
-Returning to intimacy, involvement for caregiver support and parenting tasks
Baby development and bonding
-Engagement, play activities, motor development
Self-care for Mom
-Strategies for mommy time, return to hobbies, social re-engagement
Home environment/routines
-Education of body mechanics and ergonomics during functional activities to prevent strain injury
Return to work
-Exploration of roles/responsibilities, childcare, breastfeeding, routines
Community referrals and recommendations
-local new mom support groups, outpatient therapies and postpartum fitness classes
Specialty topics:
Antepartum bedrest, pregnancy complications related to function
Secondary effects of complicated delivery
Orthopedic/nerve-related injury during labor
Recovery from pregnancy or infant loss, birth trauma, D&C
Prenatal /Postpartum Initial Evaluation
75 minutes ($150)
An occupational therapist will come to your house at a scheduled appointment time to conduct a home evaluation (typically an hour and a half). This includes discussing any and all functional concerns you may be having during pregnancy or after delivery. You and your OT will come up with a program that best fits your needs and postpartum vision.
**FREE 15 minute consultation phone call available prior to all initial evaluations
Postpartum Follow-up visits
60 minutes ($125)
Follow-up visit frequency will vary depending on the program established by you and your OT. During in-home visits, you can expect a review of progress/goals and additional techniques or recommendations.
Bump & Beyond $350
1 Prenatal wellness evaluation/visit (75 minutes)
1 Postpartum evaluation (60 minutes)
1 Postpartum follow-up visit (60 minutes)
This package includes two prenatal visits to address any functional concerns during pregnancy including pain management, daily activities, positioning, labor/delivery body preparation and postpartum planning. Postpartum visits will focus on recovery, regaining function, adjusting to new roles/routines and gentle strengthening. Additional postpartum follow-ups may be added as needed.
Postpartum Living $450
1 Postpartum Evaluation (75 minutes)
3 Postpartum visits (60 minutes)
This package is completely tailored for the postpartum patient, addressing every element of their recovery. We will focus on physical, psychological and emotional challenges that you may experience during your transition into motherhood. Additional postpartum follow-ups may be added as needed.