Postpartum Living LLC works in partnership with local healthcare practitioners in order to
provide comprehensive care for new moms in the metropolitan DC area.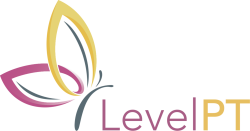 Cassand Palmer, MPT, is a licensed physical therapist and the Founder & CEO of Level Physical Therapy (Level PT), who has been in practice for more than 20 years in a wide variety of clinical settings including sports rehab, acute care, subacute rehab and outpatient therapy with a focus in orthopedics and women's health. After treating numerous women with pelvic floor issues for several years, she continued to further her education in women's health physical therapy through continuing education courses and hands-on treatment of patients with pelvic floor dysfunction. She is fully committed to empowering her patients in taking an active role in their own wellness and recovery, and strongly believes a healthy pelvic floor is an essential part of taking charge of your well-being.
Level PT is a patient-centered therapeutic and holistic physical therapy practice specializing in common pelvic health and orthopedic disorders, craniosacral and lymphedema therapy as well as Pilates-based prenatal & postnatal preparation and recovery exercises and classes. It offers skilled, hands-on, individualized manual therapy, focused treatments and care dedicated to providing patients with personalized and comprehensive treatment to help each individual reach their optimal level of health. As a boutique practice, Level PT is able to commit to 60-minute one-on-one patient appointments to ensure that patients get quality and individualized care. Level PT participates with Medicare, takes out-of-network benefits for all other insurance, and submits all insurance claims for its patients.

Dr. Kathleen Mccue DNP, FNP-BC, IBCLC-RLC is the Founder and CEO of Metropolitan Breastfeeding. With the knowledge of many years as a nurse practitioner and having assisted well over 5,000 dyads achieve a positive and nurturing breastfeeding experience, Kathleen is able to respond to a broad range of medical circumstances that arise in the course of breastfeeding your baby. She feels it is paramount to understand what the objectives are for the nursing experience. By listening, Kathleen can help create an environment of peace and understanding where the breastfeeding dyad can thrive and grow. After understanding the objectives and lifestyle needs, her philosophy is to then approach the teaching of breastfeeding from the perspective of the baby. After explaining the needs and reflexes of infants, she matches the breastfeeding goals of the family to help the dyad create a unique, synergistic nursing relationship.