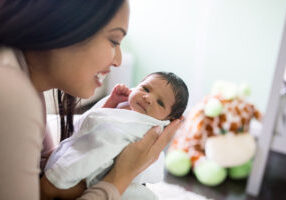 What is Postpartum Living?
Most moms prepare themselves for labor, delivery, and caring for their newborn with educational classes and literature. However, many do not feel adequately prepared for the postpartum recovery period and caring for themselves after delivery.
Postpartum Living aims to arm you with knowledge about life after delivery, ease your transition into motherhood and help you return to feeling more like yourself: physically, mentally and emotionally.
We have you covered through every step of the postpartum process through variety of offerings including 1:1 consultation with a licensed occupational therapist and a step-by-step guide to recovery.
Are you pregnant? We can help you as well!
We know it's hard to know where to start when you have so much on your mind and your hands are full. Take a breath.  We can help you during your pregnancy and prepare for life after delivery. Check out our algorithm to see what services will work for you