WELCOME TO POSTPARTUM LIVING
We specialize in perinatal health & wellness
Office, in-home & telehealth
Occupational Therapy & Nutrition Services
We holistically assess and treat the physical, psychological AND social-emotional challenges that new and expectant moms often experience. Through occupational therapy and personalized nutrition services we help you confidently navigate motherhood and beyond. Some common topics addressed (click for more):
-Prenatal and postpartum pain management
-Recovery from vaginal or C-Section birth
-Postpartum pelvic floor therapy
-Nutrition counseling & meal planning
-Return to exercise, intimacy & healthy lifestyle
-Perinatal mental health
our team
Meet the Clinicians
Our unique clinical background and training allow us to take an integrative approach to prenatal wellness and postpartum recovery. ​Not to mention we're both moms of 3 young kids!
We offer specialized services to guide you through pregnancy and prepare you for postpartum.
You're home with baby, now what? We are here to help address any bumps you encounter with your recovery.
We help you create the healthy and balanced lifestyle you envision for yourself and your family
WHAT HAPPY CLIENTS SAY
Testimonials
Understanding your requirements and objectives is important to us. We listen and work
together to create a truly unique and unforgettable experience.
"I took all the baby classes, but I was completely unprepared for my own c-section recovery. How do I get up from my bed? How should I stand up from a sitting position? These actions that we do without a second thought become incredibly difficult postpartum, but no one talks about them. That's where Carolyn swooped in and saved the day (actually saved me, period). She provided me with the tools and knowledge for a strong recovery; explained everything she was doing - why she was doing it, what the results should be, how I can continue doing it at home on my own, etc. Book a session with Postpartum Living today - I promise you won't regret it."
"Carolyn was amazing! She saw me after my second c-section for our daughter. She was very patient and listened to all my concerns. It was so helpful to have her input for our daughter while I was chasing around my toddler at home. I highly recommend new moms or experienced moms to reach out to Postpartum Living!"
What's Going On In Our Blog?
Latest Tips & Tricks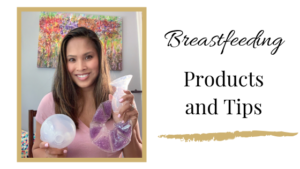 Postpartum
Breastfeeding can be the most beautiful thing, and the hardest thing for a mom. It is a 24/7 commitment, which requires persistence, dedication and endurance.
Read More »
Not sure what services are right for you?
TAKE A BREATH.
Contact us to see how we can help as you welcome a new baby into the world.