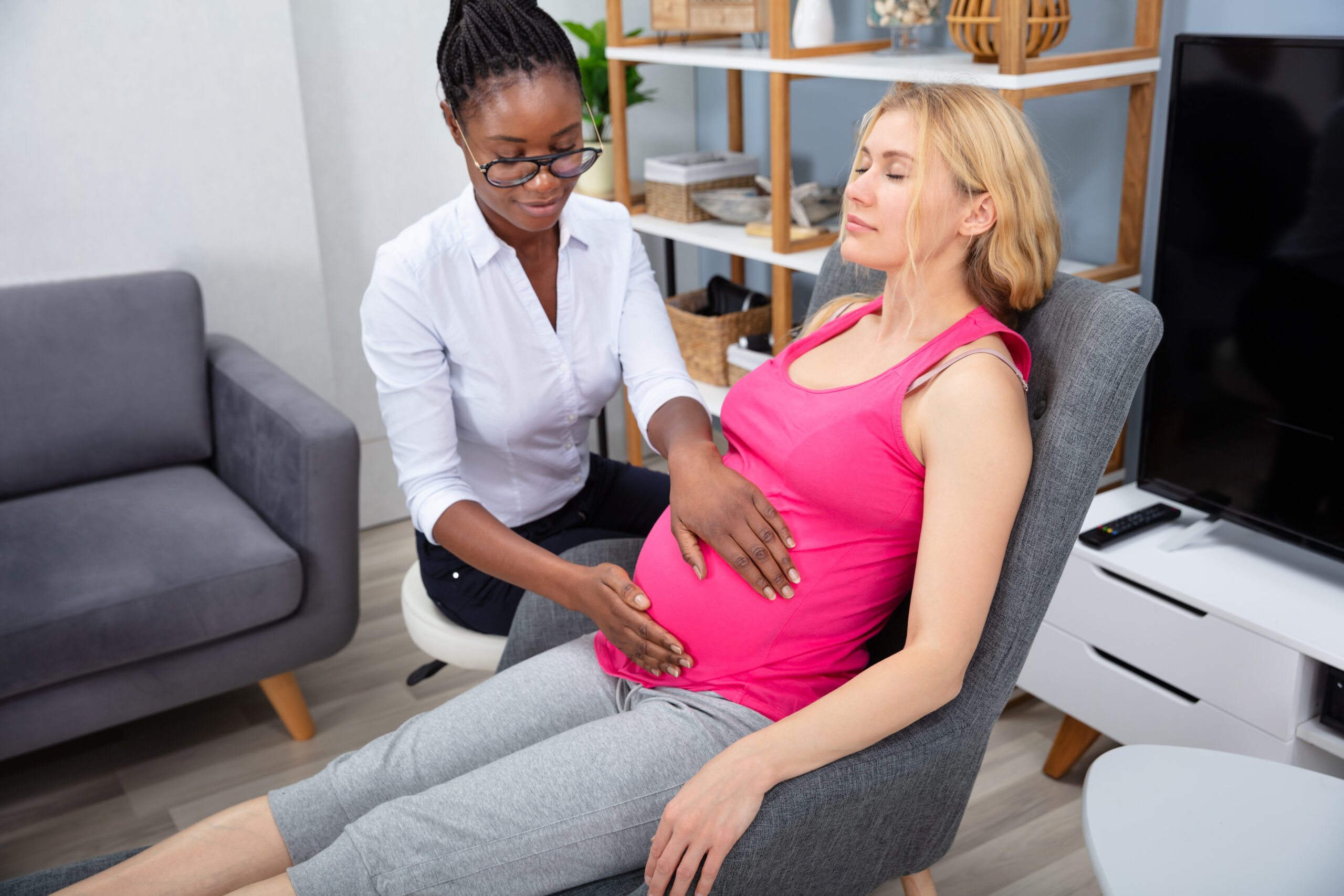 Our Approach
Postpartum Living, LLC was founded by an occupational therapist.
Our unique clinical background and training allow us to take an integrative health approach to postpartum recovery. A licensed OT is able to holistically assess the physical, psychological and emotional challenges that a new mom may be experiencing and provide practical techniques, exercises and modifications.
As a bonus, Postpartum Living OT's are trained in newborn/infant development and can provide activities and techniques for you to engage with your baby in ways that will foster his or her growth and build your bond from day one!
Where do you provide services? Postpartum Living therapists come to you! We see our clients in their most comfortable and natural environment with your baby. This eliminates the need to find childcare or leaving the house at all!
They're clinical professionals, but also both moms of three…they get it!
Our Partners
Postpartum Living LLC works in partnership with local healthcare practitioners in order to
provide comprehensive care for new moms in the metropolitan DC area.
WHAT HAPPY CLIENTS SAY
Testimonials
Understanding your requirements and objectives is important to us. We listen and work
together to create a truly unique and unforgettable experience.
"I took all the baby classes, but I was completely unprepared for my own c-section recovery. How do I get up from my bed? How should I stand up from a sitting position? These actions that we do without a second thought become incredibly difficult postpartum, but no one talks about them. That's where Carolyn swooped in and saved the day (actually saved me, period). She provided me with the tools and knowledge for a strong recovery; explained everything she was doing - why she was doing it, what the results should be, how I can continue doing it at home on my own, etc. Book a session with Postpartum Living today - I promise you won't regret it."
"Carolyn was amazing! She saw me after my second c-section for our daughter. She was very patient and listened to all my concerns. It was so helpful to have her input for our daughter while I was chasing around my toddler at home. I highly recommend new moms or experienced moms to reach out to Postpartum Living!"